Lessons I Learned from God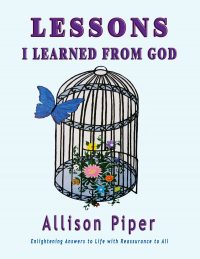 Lessons I learned From God is a spiritual journey guide book that is uplifting, inspiring, and enlightening. It is an eye-opener that teaches the reader to see things in a new light, God's light.
(through our secure shopping cart
at the Total Recall Press store)
---
Available in Paperback and eBook from:

Updating...