The School Mice and the Birthday Party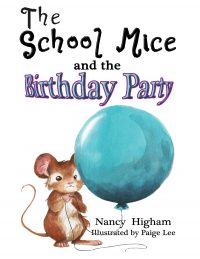 The School Mice Series
A unique heartwarming stories about a family of mice who lost their home in a huge storm. They find a loving school teacher to take them into her classroom. The mice learn the true meaning of courage and the importance of friendship.
(through our secure shopping cart
at the Total Recall Press store)
---
Available in Paperback and eBook from:
Sometimes birthdays can be hard if someone is feeling sad and lonely... Mrs. Pringle learns that someone at Maple Creek Elementary School is feeling very lonely and sad about their upcoming birthday. Join in the planning as Mrs. Pringle, the Mouse family, and the students try to show that person how truly special they really are!

Updating...